10 May 2023 - The North Face is launching a new Spring/Summer 2023 Urban Exploration REDISCOVER Collection that captures the spirit of both the city and nature. The new collection inspires explorers to reimagine Mother Nature and the concrete jungle, finding the perfect connection and balance between the two. Combining cutting-edge technology and high-performance functionality, the REDISCOVER Collection emphasizes fresh and vibrant colors to bring out the allure of summer.

Explore Fearlessly and Let Your Confidence Shine

The North Face 2023 Spring/Summer Urban Exploration REDISCOVER Collection takes pride in its advanced functionality and unique aesthetics, aiding explorers as they embark on endless adventures with confidence. The new collection plays with a variety of colors and merges elegant earth tones with bold monotone hues for a sense of contrast as well as harmony. The M Oversize SS Shirt features DWR technology and comes in a loose-fit silhouette to adapt to quick changes in summer weather conditions. Functionality is also highlighted through an invisible inner pocket, which provides handy storage space for explorers. To encourage never-ending adventures, the collection also unveils the M Hood Wind Vest, which features a layered design and large 3D pocket, providing style and convenience for outdoor explorers. The vest also features a detachable cap that can be easily adjusted, offering maximum flexibility and comfort for explorers during their outdoor adventures.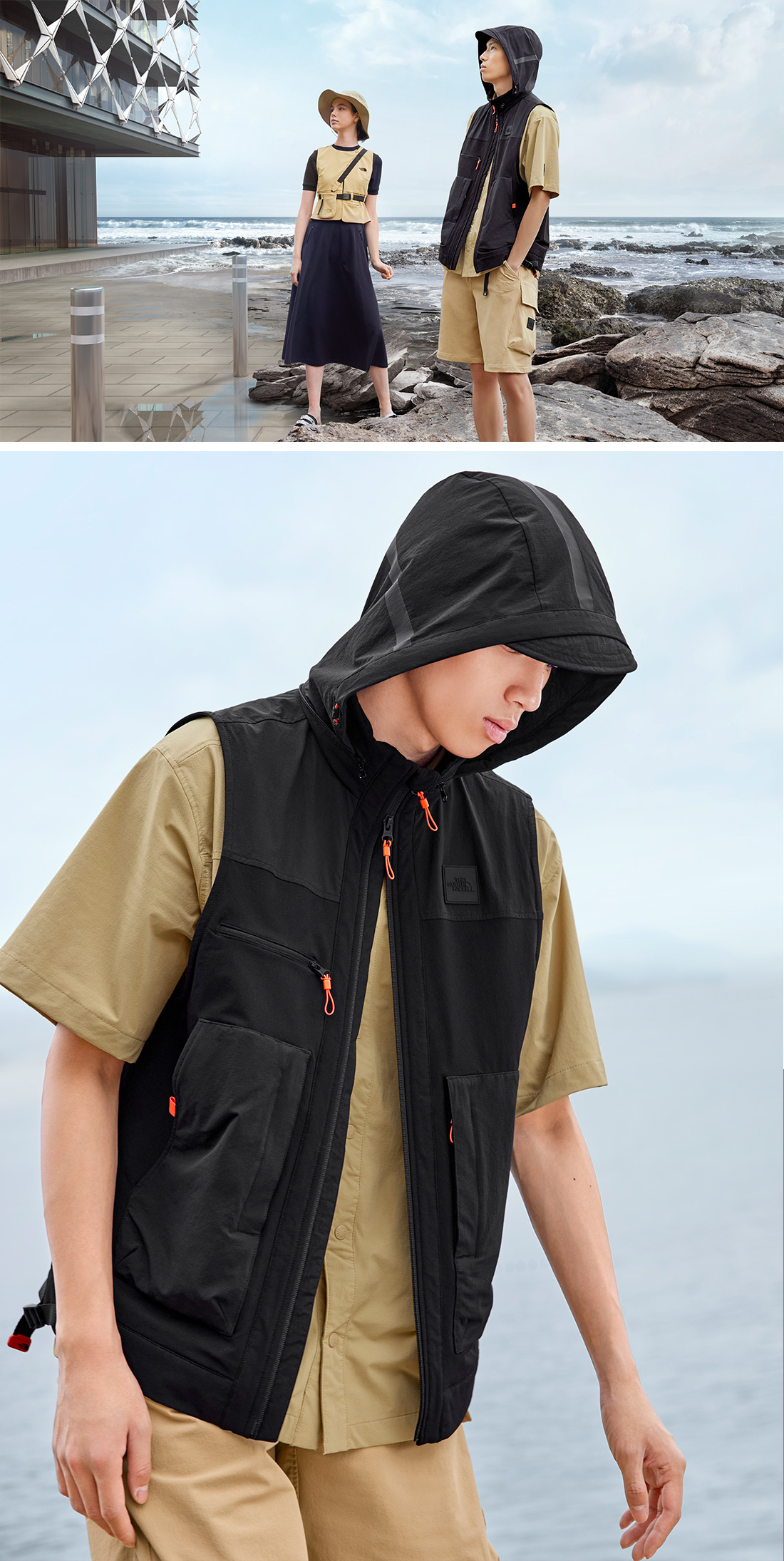 The Women's round-neck dress is tailored with a tighter fit at the top and a trumpet design through the bottom, providing extreme flexibility during outdoor explorations. The slim-fit W Crop City Vest can also offer different looks in one; the vest itself brings out a casual style, while adding the diagonal shoulder strap adds elegance to any outfit.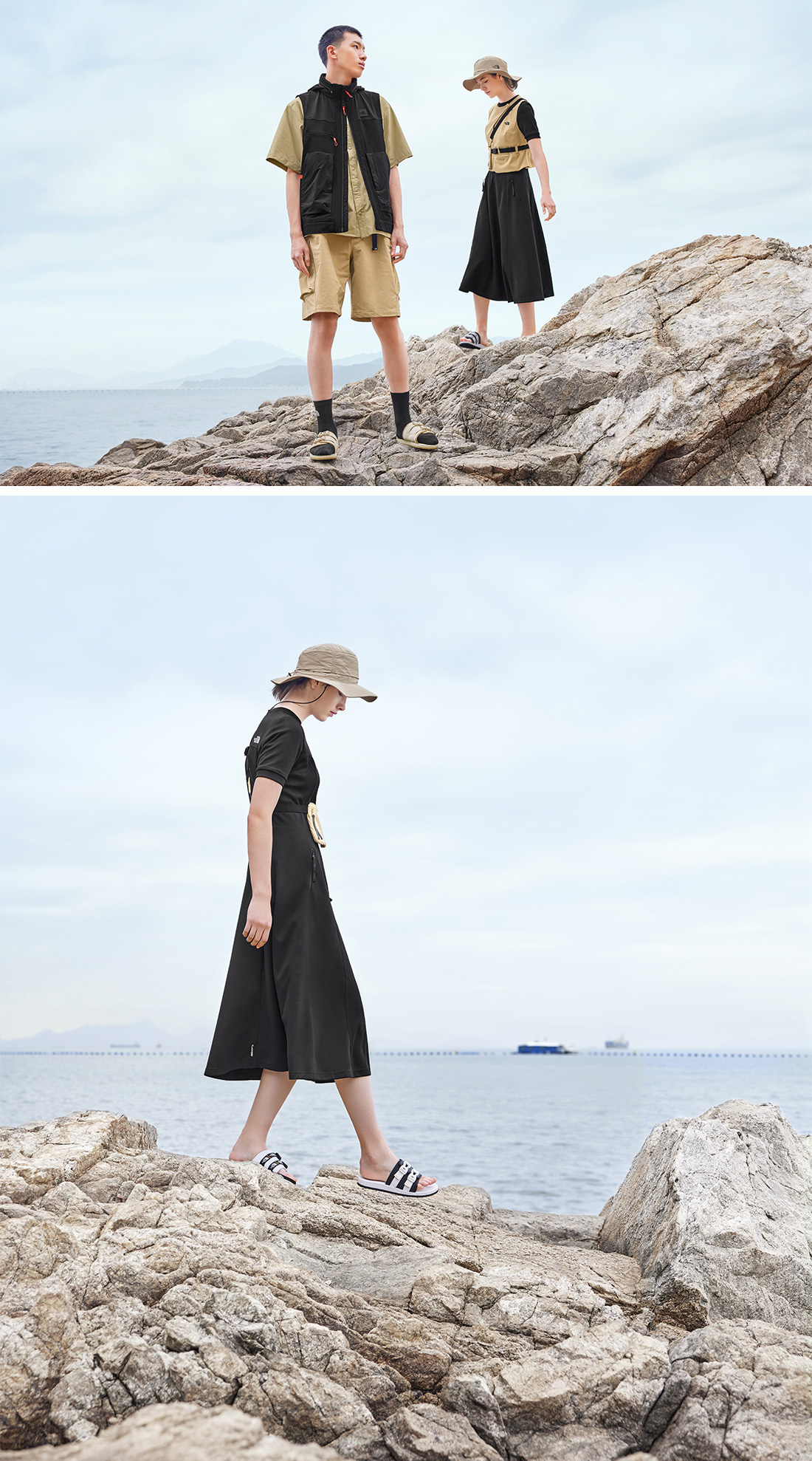 Exceptional Colors to Illuminate Summer

The North Face is dedicated to guiding explorers through the concrete jungle to the boundless mountains and ocean. The 2023 Spring/Summer Collection steps things up by playing with different colors and materials to redefine outdoor style. Adopting advanced techniques including WINDWALL and DWR technology, each piece has been significantly enhanced with greater UV protection as well as wind resistance and waterproofness, fully equipping explorers to embrace the summer season. The M SS Pocket Shirt and M Summer Short not only invite the mountain spirit, but also infuses daily functionality with a loose fit, adjustable strap and multi-pocket design, adding to the vibrancy and energy of urban exploration.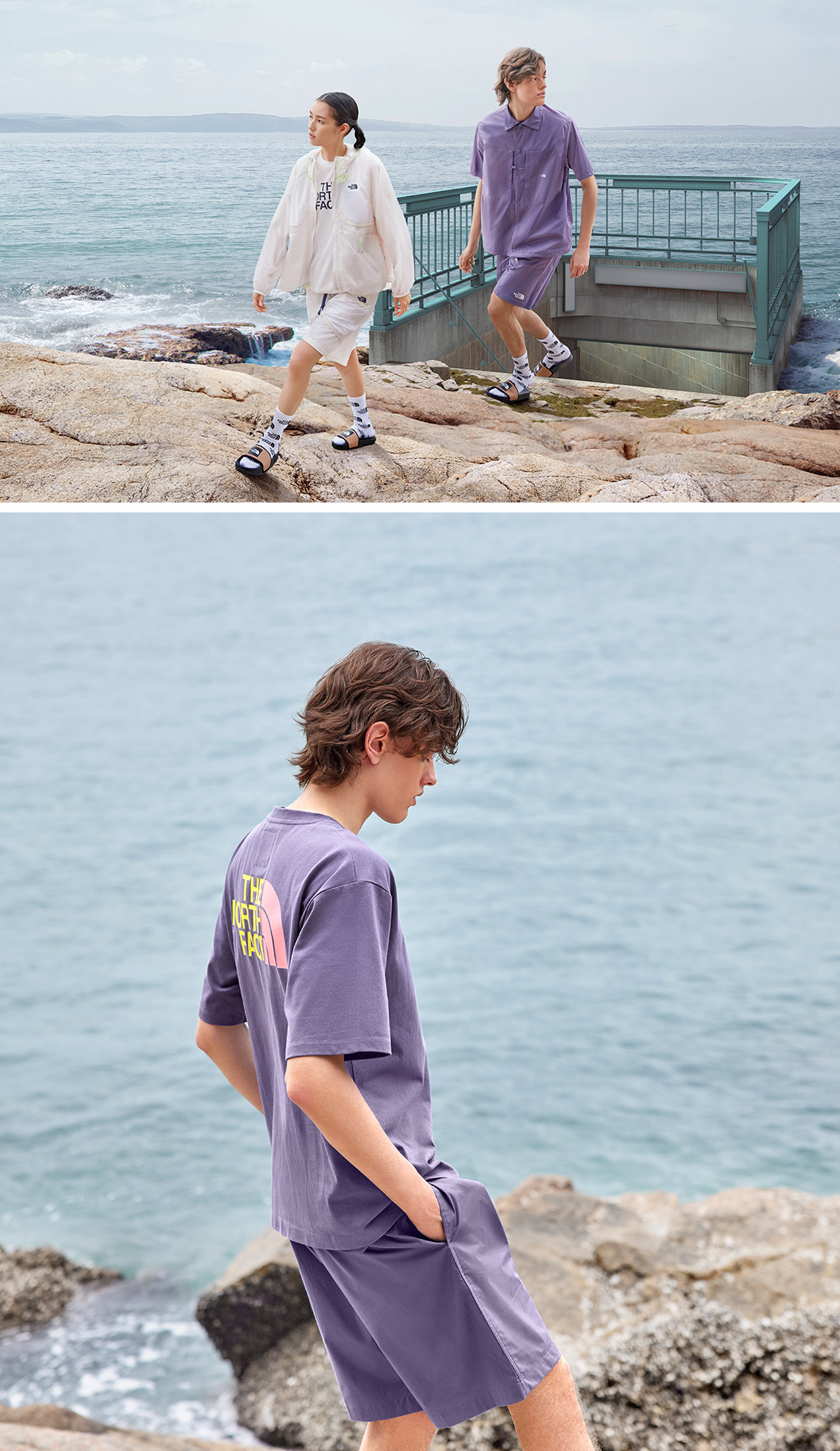 This collection features W Lightweight Wind Jacket, which uses DWR materials layered with elastic netting to create a bright, lightweight design that ensures dryness throughout adventures across land and sea. The new REDISCOVER Collection also includes fresh outdoor shorts, featuring a special fabric blend on the back waist and a waistband that can act as hanging space for handy placement of outdoor gear. Meanwhile, the W Base Camp Slides III are crafted with a slip-proof design and stand out with their contrasting colors, inspiring explorers to step into the unknown and discover endless possibilities.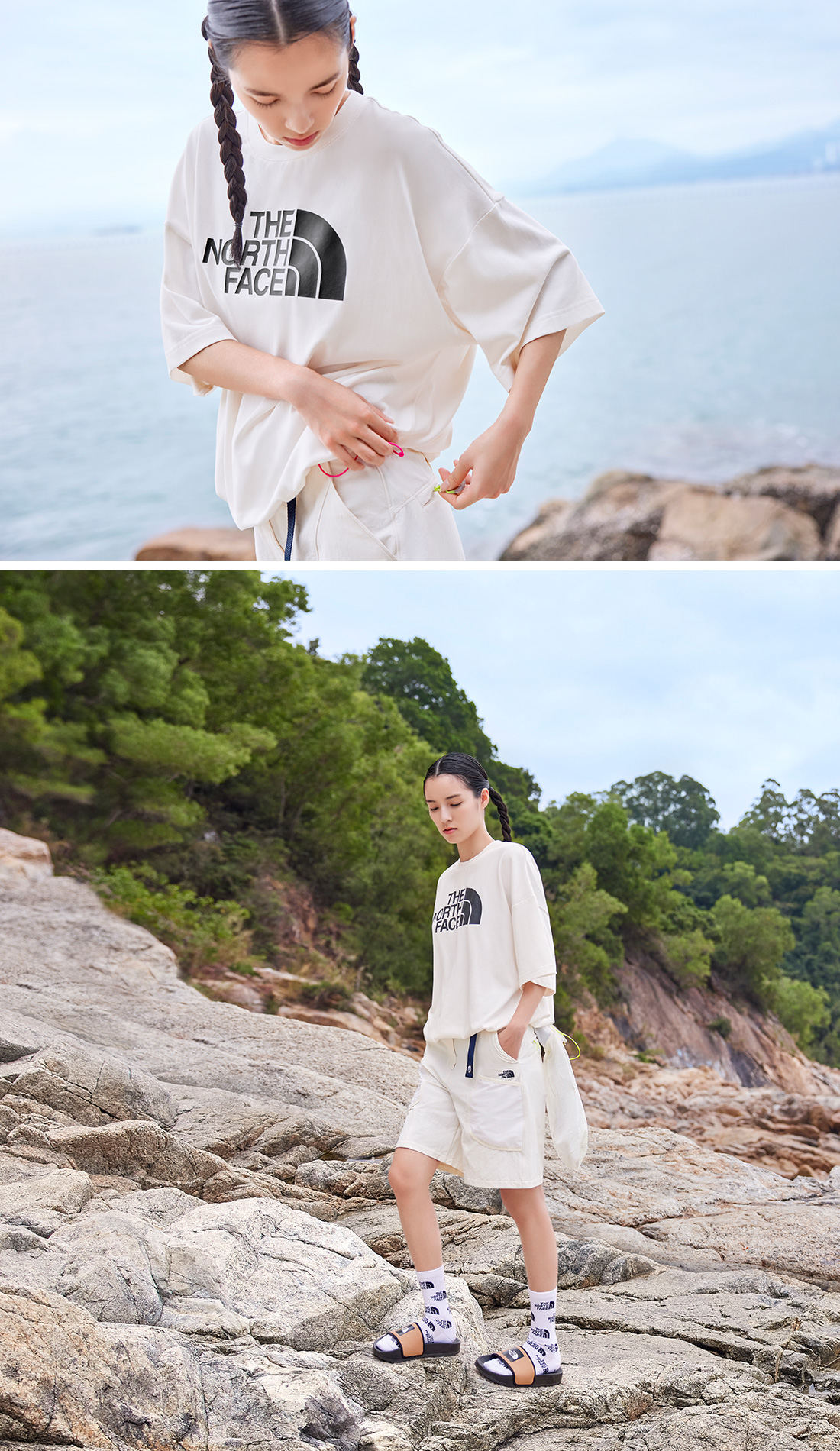 Inspirational Aesthetic Combinations The new REDISCOVER Collection revolves around the concept of comfort with soft earthy tones, bringing out a passion for outdoor exploration. The collection features wind- and water-repellent technology and celebrates the freshness of summer with a simple, light color palette. The loose fits offer greater flexibility, while incorporating various multi-pocket designs and adjustable straps with different combinations of fabrics to create an outstanding and playful layer of color.
The new REDISCOVER Collection invites every outdoor explorer to unleash the boundless possibilities of adventure and explore the allure of the mountains and sea. The new collection is now available at all The North Face Urban Exploration Stores and The North Face Concept Stores. Join us to unleash the beauty of summer exploration and awaken your passion for outdoor explorations.
Wherever You Go, Never Stop Exploring

#NeverStopExploring #urbanexplorationtnf #thenorthfacehk #urbanrediscover
@thenorthfacehk @tnf_urbanexploration_hk


M SS SUMMER GRAPHIC TEE - AP


About The North Face® 

Founded in 1966, The North Face is a major company of VF Corporation headquartered in Denver, Colorado, USA. It commits to serving outdoor athletes with professional equipment needed for every hard exploration. The North Face is named for the coldest, most unforgiving side of a mountain. Its logo draws inspiration from Half Dome, in Yosemite National Park, California. The North Face is its Chinese name, which means the utmost courage to challenge and explore. In 1997, The North Face applied a brand new mantra—Never Stop Exploring. It's deeply rooted in the brand's DNA as the most important motto. As a globally leading outdoor company, The North Face provides products tested by professional athletes and meeting needs of the outdoors, dedicated to exploring and challenging the limitation of human potentiality. Meanwhile, The North Face has always striven for the preservation of the environment. Through sustainable development programs, it works hard to reduce the negative impact of human activities on the environment. Its product offerings are available in retailers of professional sports brands across the globe. For more details, please visit https://www.thenorthface.com.hk or contact us for more brand news.



Facebook: https://www.facebook.com/TheNorthFaceHK
Instagram: @thenorthfacehk @tnf_urbanexploration_hk


Store Listing

The North Face Exploration Concept Store
Shop 402-406, 4/F, Hysan Place, 500 Hennessy Road, Causeway Bay
Phone: 2892 1113


The North Face Concept Stores
Shop G07, G/F, K11 Art Mall, Tsim Sha Tsui, Kowloon
Tel: 3188 5206

Shop 505-505A, 5/F, New Town Plaza, Sha Tin
Tel: 2609 1110

The North Face Urban Exploration Concept Store
Shop 122, Level 1, Pacific Place , 88 Queensway, Admiralty
Tel: 2431 0833
Remarks:

1. DWR is a lightweight fabric that is water-repelling and water-resistant which blocks moisture on the fabric surface while offering high breathability. It also provides quick drying to keep the fabric clean.
2. WindWall is a water repellent surface and windproof fabric featuring soft shell fabric that reduces the impact of wind chill.